Merrimack Chiropractor
Total Chiropractic Health Center
Dr. Antonio Giancola welcomes you to Total Chiropractic Health Center.
Looking for a Chiropractor in Merrimack, NH? We've been helping Merrimack and Southern NH residents improve their health and well-being through education and healing.
Caring for an entire family and witnessing their health success is both my honor and pleasure.
Dr. Tony: "My Mission is to educate and adjust families using natural chiropractic care to bring people to their greatest inner potential by helping them maximize their healing ability.
I work hard as your trusted health partner to attain optimum health for you and your family… and to educate them on a wellness lifestyle that has been so successful for my own family."
Call Us—Take the first step towards reclaiming your health!
Contact our Merrimack chiropractic office to arrange a consultation so we can explain how chiropractic produces results the natural way without drugs or surgery.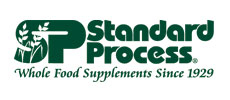 Looking for a Standard Process Health Provider in NH? We treat our patients using the finest Standard Process Whole Food Supplements.
Dr. Antonio Giancola | Merrimack NH Chiropractor